︎Pairfolio ︎Pairfolio |
> The Four Horsemen of the Plague

Guest Lecture by Adrianos Eftymiadis
as a Part of DrawingConstructions, elective course by Bahar Avanoğlu
@ Istanbul Bilgi University
via Zoom
November 2020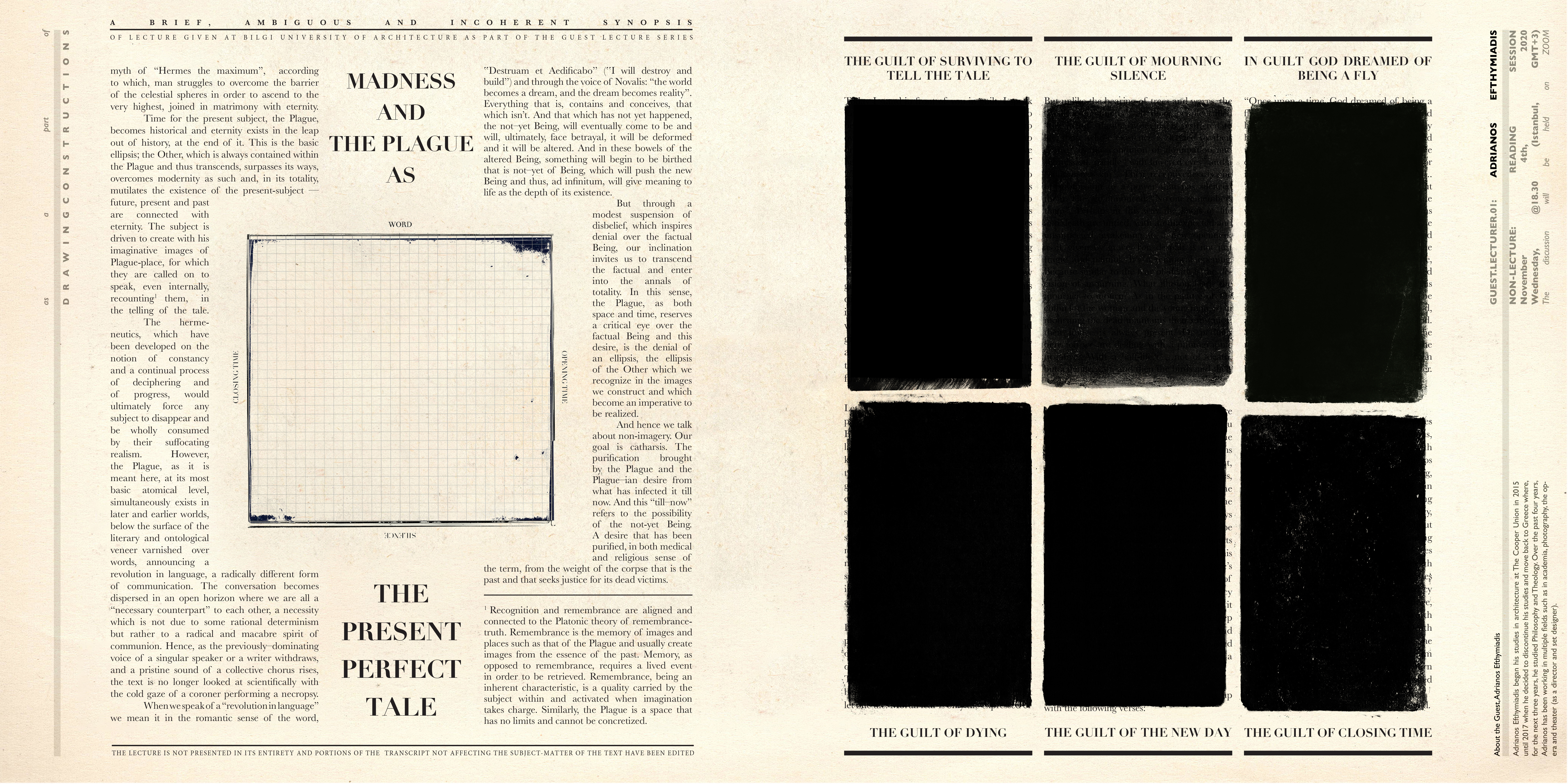 *About the Non-Lecture, 'The Four Horsemen of the Plague'
"Portentous and purposeful" the four caballeros, advancing on their four pale white horses – as the noise of a great thunder rolled about – galloped down the steep hill of the dying womb, at the base of the bitter, cruelly desperate inclination of the heart, where Time had been summoned to administer the Last Rites of man and the end of History. [A.E.]

**About the Guest, Adrianos Efthymiadis
Adrianos Efthymiadis began his studies in architecture at The Cooper Union in 2015 until 2017 when he decided to discontinue his studies and move back to Greece where, for the next three years, he studied Philosophy and Theology. Over the past four years, Adrianos has been working in multiple fields such as in academia, photography, the opera and theater (as a director and set designer).